Pages: 372
Publisher: Harper Collins Children's Books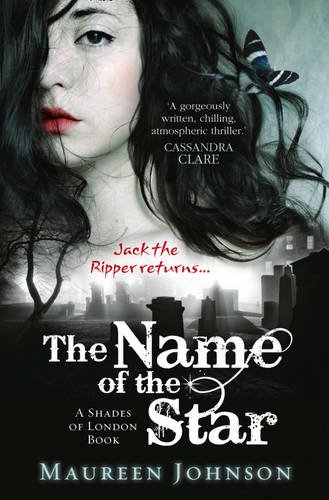 Released: September 2011
Plot Summary:

Teenager Aurora 'Rory' Deveaux from Louisiana moves to London, England after her parents get a job in Bristol. Rory moves on her own earlier than her parents so to start her senior year at a boarding school in London but little does she know that soon she will get caught up in the strange copy cat murders of Jack the Ripper that have been taking place in East end London and bringing chaos and panic. The only problem is that Rory seems to be the only one able to see the killer? Is it the real Jack Ripper? It seems so, as Rory and her new friends try and solve the case however will Rory end up becoming just another victim?
Good points:

I thought the book was well-researched and brought a new spin on the historic case of the Ripper killings. I also liked the fact that the author name drops a lot of places that I myself have visited before and it really helped make it feel real. The main character, I liked and thought the relations she has with the other students was believable yet somewhat stereotypical. However I thought the description was good and the plot thickened every time another kill happened.
Bad Points:

I thought there could have been a little more action and at certain parts whilst reading the book I admit I was a tad bored . The beginning for me was a little slow however it soon started to pick up later on and after that ending I certainly will have a look out for the sequel when it comes out.
To sum up...

The book was okay. I like the character interaction however I would have preferred a little more action however worth a look at if you are interested in Jack the Ripper or bored of the same old American setting to your story.