Pages: 40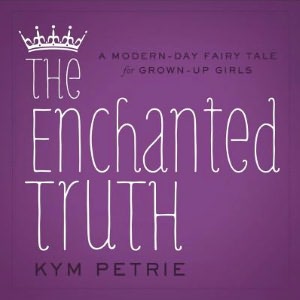 Publisher: Greenleaf Book group Ltd
Released: September 2012
Plot:
A modern day princess gets more than a little help from her savvy fairy godmother when potential relationships fall apart. In this humorous, insightful tale, the damsel with a tender heart learns to look inside before looking out. And by entrusting her list of what she truly desires to an unlikely confidant, the wise young royal soon discovers a truth she had overlooked: to find the person who could make her life everything she wants it to be, she just needs to look in the mirror. (amazon description)
Good Points:

Okay I really liked the take on the classic tale and thought that the twist that Petrie uses was uplifting and at times funny. With elements of the book being turned on their head, lines such as when the princess 'stepped bravely into the world of single chickdom' and during the moment when she is sat with what should be her prince charming but is actually 'spending the evening as his conversation hostage' you can't help but chuckle.
Bad Points:

This short story is well... short, at 40 pages long and with its fast paced yet fairytale-esk plot you begin to grow into the story only for it to be ended really quickly and with little more than a question mark to whether the story will continue or not.
To Sum Up...

Liked the idea of the story and apparently the author wrote it for a friend who was having a bad time. You can already see women everywhere reading this after a hard break-up to make themselves feel better but I think it would probably sell more copies and reach a wider audience if it was made into a much lengthier story rather than it cutting off so quickly. Other than that I had a few chuckles and liked the reference's to fairy tales I think we all grew to love.