Waiting On Wednesday #3 is a meme hosted by Breaking the Spine.
This week's featured book is one that I am quite excited to read.
The Madness Underneath by Maureen Johnson.
For those of you who don't know The madness underneath is the second book in the Shades of London which follows Rory an american who moves to a London boarding school.
The first book Name of the Star which you can see the review of
here
was really good, based around the history of Jack the Ripper and the sudden copy cat murders that are taking place around London.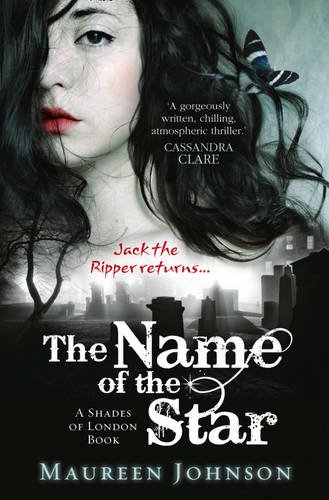 As the book finished with you finding out who the killer was, I'm not quite sure where this series will go.
But here's the Summary anyway.
When madness stalks the streets of London, no one is safe…
There's a creepy new terror haunting modern-day London. Fresh from defeating a Jack the Ripper killer, Rory must put her new-found hunting skills to the test before all hell breaks loose…
But enemies are not always who you expect them to be and crazy times call for crazy solutions. A thrilling teen mystery.
Looking forward to how this one turns out though, it's release will be March 2013.